In fall 2019, the Washington Invasive Species Council facilitated the first on-the-ground exercise in the Columbia River basin to prepare for an infestation of quagga and zebra mussels.
The practice scenario brought together 59 responders from 15 organizations and two counties to test for containments and perform a mock treatment, inspect and decontaminate boats, and perform monitoring by skilled divers, dogs, and scientists.
See More of the Exercise
Invasive quagga and zebra mussels are small, nonnative, freshwater mollusks that, if established, could cost more than $100 million each year in Washington just to keep the state's power and water infrastructure running. These mussels first arrived in the Great Lakes in the 1980s by way of ships' ballast water from the Caspian and Black Seas. Now, recreational boats primarily spread the mussels in the United States.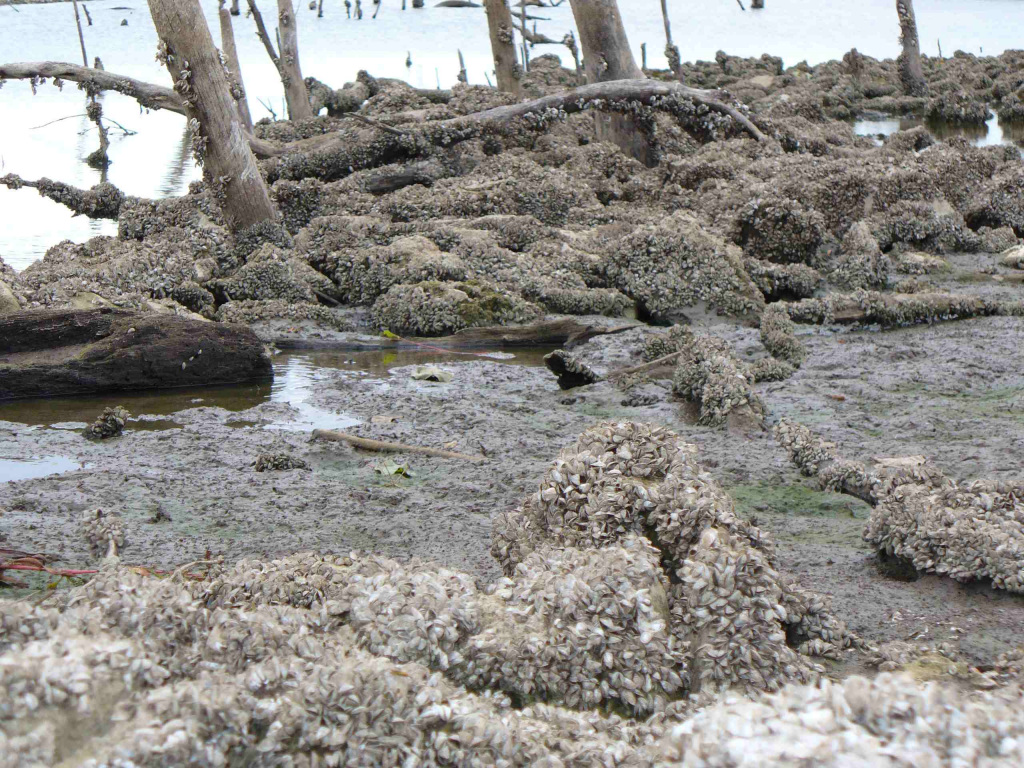 A Collaborative Effort
Agencies involved in the practice response effort include the Washington Department of Fish and Wildlife, U.S. Bureau of Reclamation, National Park Service, U.S. Army Corps of Engineers, U.S. Coast Guard Auxiliary, and other state environmental and natural resource agencies through the Washington Invasive Species Council. In total, the exercise brought together 15 organizations, including Alberta government, a regional emergency management district from British Columbia, the Spokane Tribe of Indians, and the Confederated Tribes of the Colville Reservation.
We also were joined by Representative Jaquelin Maycumber, Brendon Wold with the House Republican Caucus, Andrew Engell on behalf of Congressional Representative Cathy McMorris Rodgers, and others.
How to Help
The best way to keep our lakes and rivers clean and free from invasive species is to clean, drain, and dry your boats and equipment. Learn more about the Clean, Drain, Dry campaign.
If you think you have found an invasive species, please report it. Visit our Report a Sighting page to learn more and download our WA Invasives app.
Resources